21 Oct

XCopy's Interview
A nice talk with XCopy through his/her/their art!
For the project THE VAULT by $WHALE, Eleonora Brizi interviews the artist of the month going through the artworks:  enjoy XCopy's words.
E. B.: The Hammersmith & City line skirts the City of London, the capital's financial heart. How does this selfie look today and how it will look like in the next years?
XCopy: It feels like a time capsule for me. Remember when wireless earphones were new?
E.B: Is this piece about the pretexts that are found to start a war? Was there a war you specifically were referring to?
XCopy: That was part of it. I was trying to capture that feeling of always being on the brink of crisis.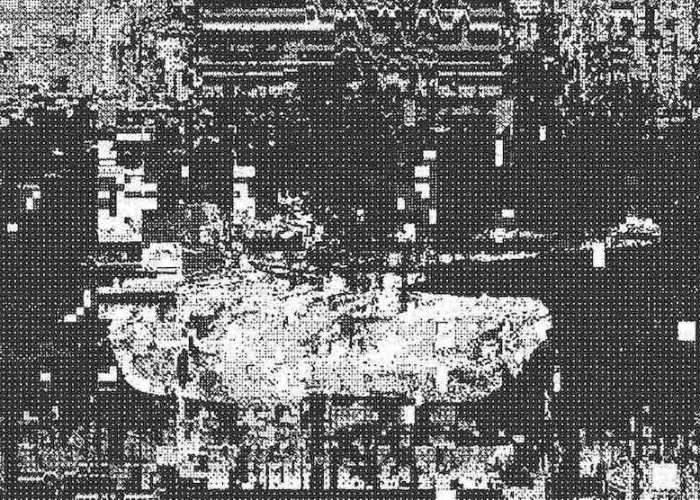 E.B.: If this artwork is about how the jobsworth of the future will look like; since you created this piece 3 years ago, do you think we are already there?
XCopy: Yeah we always were.
E.B.:Is this piece about protecting ourselves from advertising? Are you sure the therapy we will get doesn't come from sneaky algorithms?
XCopy: We need creators working for the memes not just for brands.
E.B.: Apocalypse Now. What are we screaming, asking, and fighting for today in the (crypto) art world?
XCopy: Everything. Jpegs (NFTs) are the trojan horse to take crypto mainstream.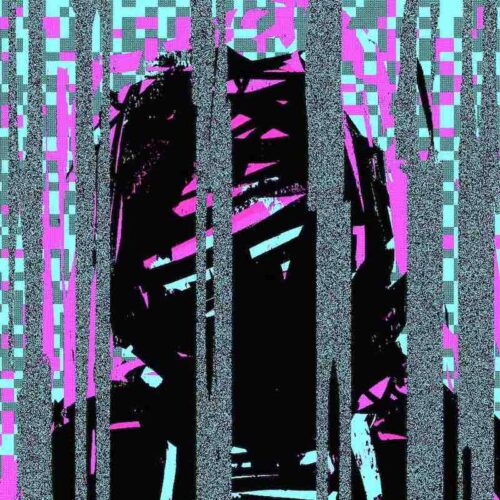 E.B.: One of the new forms of mind manipulation and advertising. XCOPY, how do you stay influential without being an influencer?
XCopy: Everyone can choose to be authentic … or not.
E.B.: What did YOU expect to find?
XCopy: I find it's best to go in with no expectations!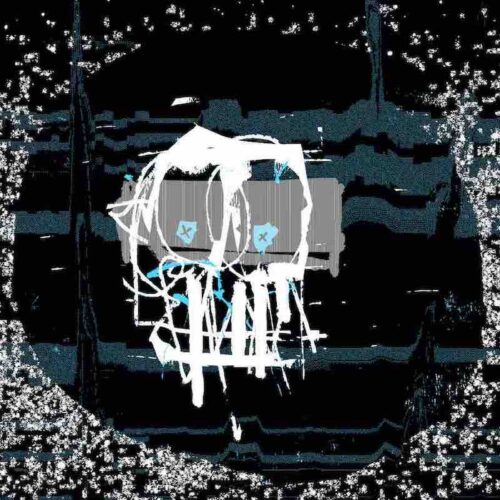 E.B.: Did they come yet? 🙂
XCopy: Of course. They always do.
E.B.: What do you think about what happened in the crypto art space in 2021? Is it trending hard?
XCopy: We melted faces. It's been an insane year… again!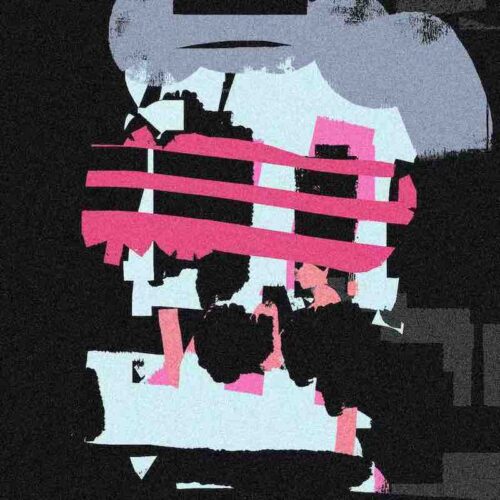 E.B.: If this piece is about the poison clouds of money, how do you think is the sky looking like today in the crypto art space?
XCopy: In the future the 'crypto art space' will just be the art space. But we shouldn't expect decentralised money to fix everything.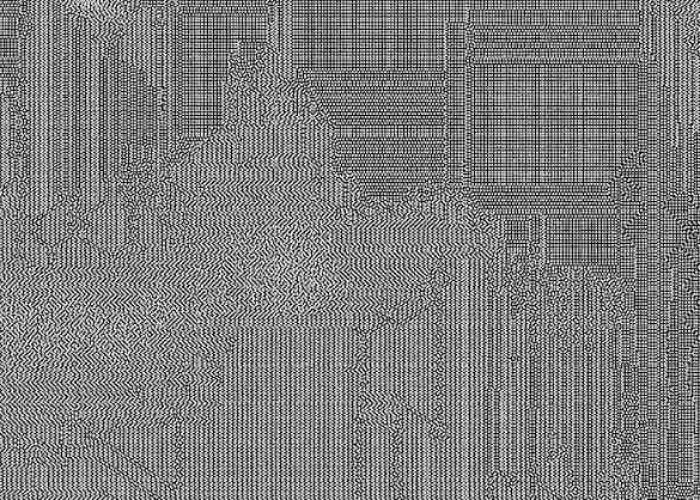 E.B.: You talk about mortality through the most eternal act of all: art. Why much of your art is death-themed or dystopia-themed, although appearing very colorful fun and enthralling?
XCopy: I like contrasting everyday problems with death, it takes away their power for a moment. Dystopia creeps in further everyday, it's hard not to talk about it.
E.B.: Does this piece specifically refer to online haters? Do you think social media should be regulated somehow or the web should stay free no matter what?
XCopy: I don't know. Censorship is dangerous but so is letting the demons run amok.
E.B.: Where would we eventually end up if we don't stop digging?
XCopy: Broke. This is a reference to debt!
E.B.: Where do you think the "smart" cities are taking us? Co-working, co-housing, co-everything.. co-homologation.
XCopy: To hell. Maybe we can hijack it and take it somewhere more fun.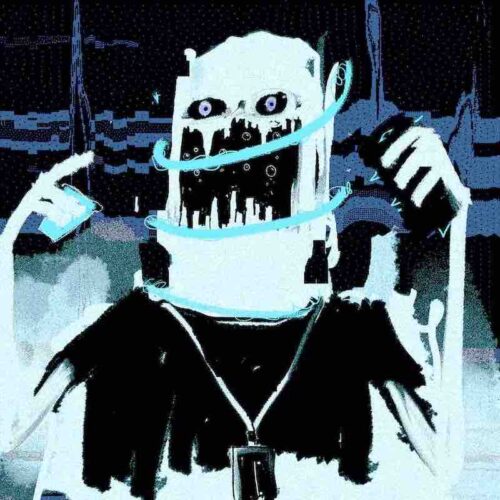 E.B.: Could you explain what you had in mind when you created "10th Floor Ethics"?
XCopy: It was about being a worker drone on the 10th floor.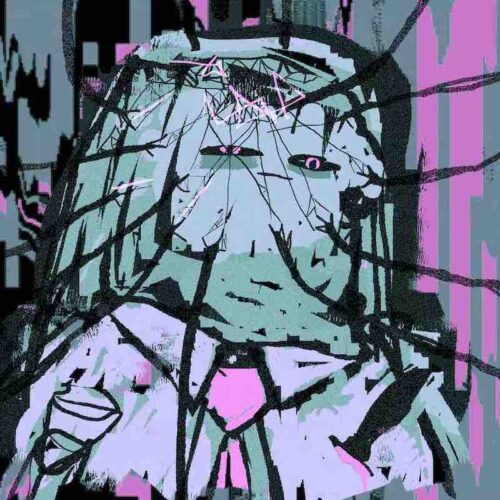 E.B.: Isn't truth powerful? Isn't real power truthful?
XCopy: The ultimate power is to be able to tell the truth. Power wants you to tell their truth.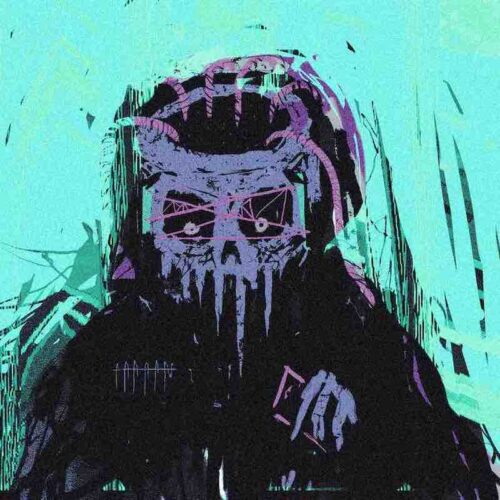 E.B.: This scene with crowded people is strong. What does "platform 24" represent for you?
XCopy: Inspired by rush hour at Waterloo station. I don't miss it, not gonna lie!
E.B.: .. But you can stamp it in your memory. How do you see the future of collecting digital and crypto art?
XCopy: Becoming more fun and accessible. I'm excited for NFTs to become integrated into social media. The networks formed with NFTs are really powerful. Enhancing those networks will drive even more people to connect.
E.B.: And now be quick! It's express…
XCopy: Notice how we do the work at the checkout now?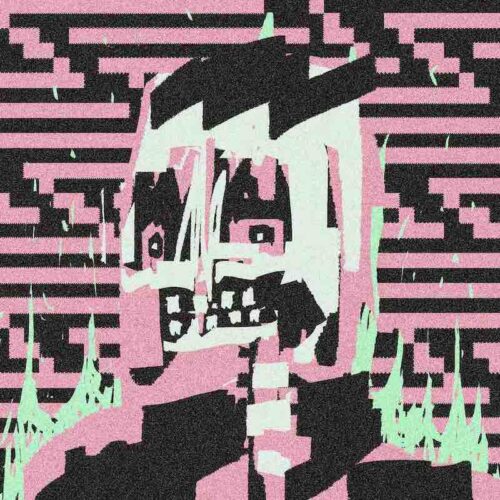 E.B.: From the Latin amuletum: "an object that protects a person from trouble". What would you ask your Amulet to protect you from?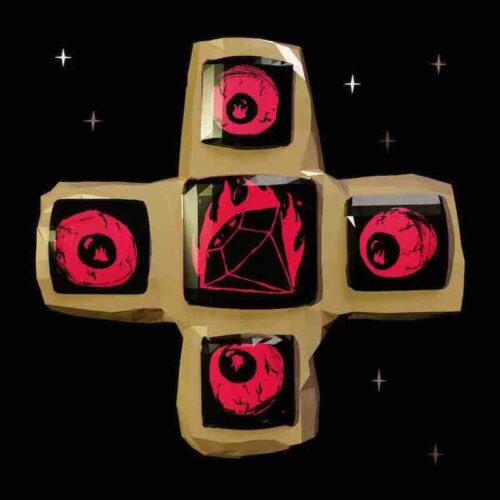 E.B.: Does love come in an open edition?
XCopy: Open editions got such a bad rap didn't they.
E.B.: I can't believe you made this artwork two years ago. I would have many questions about this, but I am just very happy we are still alive (from home).
XCopy: I'm just relieved to be out of lockdown. What a nightmare.